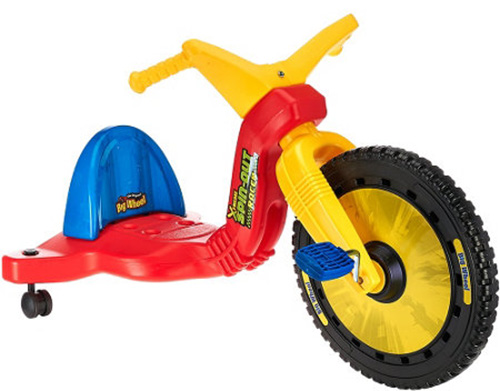 2016 New Model The Original Big Wheel 16" Trike
with Spin-out Rear Caster Wheels.
"Xtreme Spin-Out Racer".

$155.5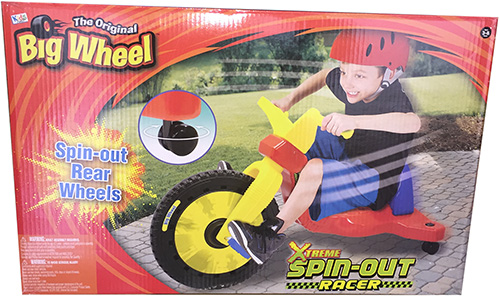 Model No. T33493.
Brand New 2016 Model.
In Stock!
Retro racer. Take a spin down memory lane with your little one with the Big Wheel Spin-Out Racer. The caster wheels in the back allow for excellent drifting on the driveway or spinning out on the sidewalk, while the three-position adjustable seat makes sure your growing speed demon gets several summers of sweet rides from this tricky trike.