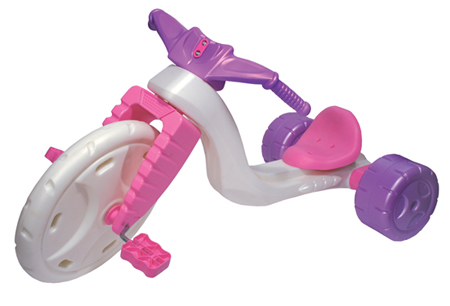 The Original Big Wheel
"Sidewalk Screamer" 16" Trike.

Color: may vary from the box.
$ 177.77.
Only 1 left in stock!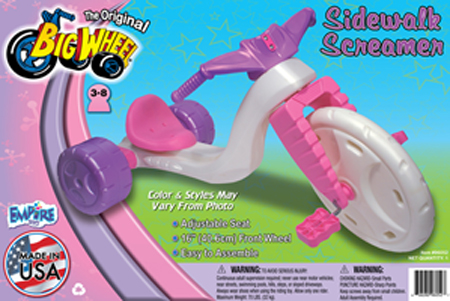 Millions of kids from the 1960's to 2000 enjoyed their Big Wheel®.
When it was introduced to the world in 1969, the Big Wheel® Tricycle immediately became a national success!
The Original Big Wheel® provided fun play for millions of children and enhanced the early development of their motor skills.  Because of its huge popularity, many of today's parents have special childhood memories that include endless hours of joy on their Big Wheel®.
In Stock!
Please allow 2 to 8 weeks for delivery.