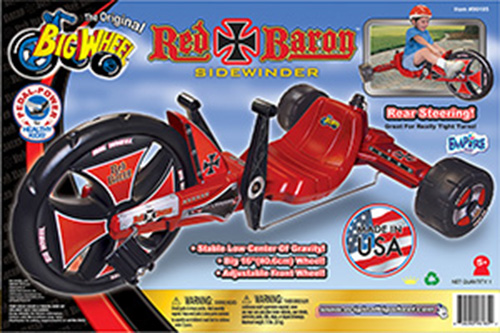 The Original Big Wheel
Red Baron Racer 16".

Colors: may differ slightly from box.
$144 ==>> $ 97.77

.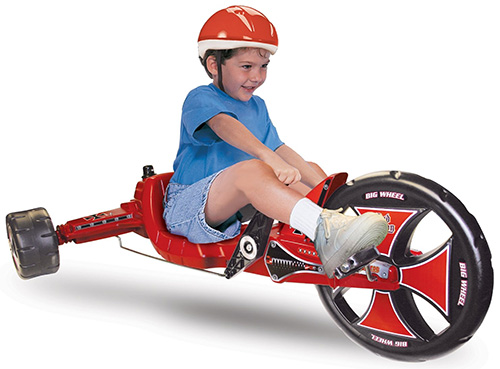 The bright Red and Black Red Baron features rear wheel steering that makes for a great side-winding ride and awesome spinout action!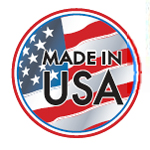 In Stock.
Please allow 2 to 8 weeks for delivery.