2015 The Original Big

Girl's Racer

16"

Racer

.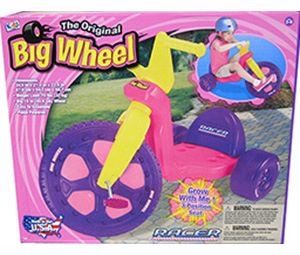 The Original Big Wheel 16" Girl's Trike

$194.4
ff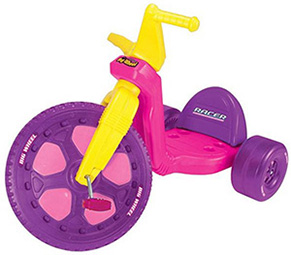 Brand New 2015 Model.
This Model made in USA!
Model# 48728.
Sold Out !
Please allow 2 to 8 weeks for delivery.
Expedited & International Shipping is available.
Please see table below.
The 95% Assembled = We assemble the trike completely, attach the decals, make sure everything is OK, Then take the handle bar and rear wheel off. Ships in a plain brown box. You just need to drive 2 attached screws into the handle bar and attach rear wheel with 1 cap nut. It would take only 1 minute to complete, comparing to up to 1 hour for an un-assembled one.

This Model will be shipped in a plain brown box.