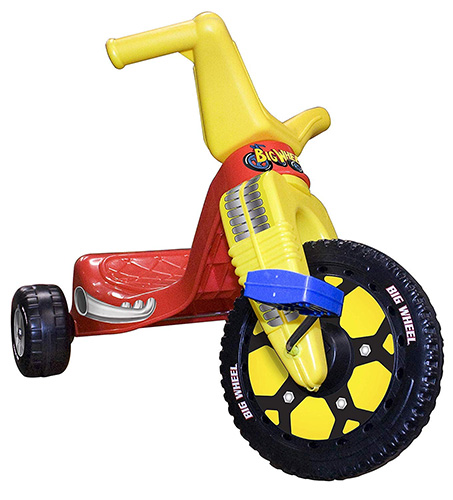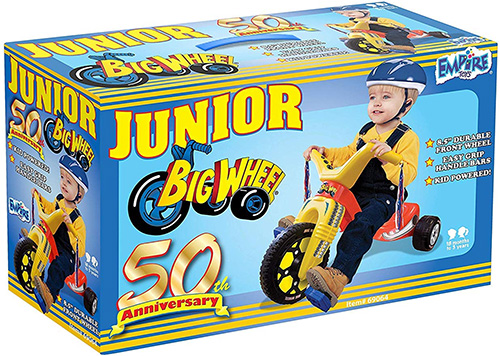 The Original Big Wheel Racer Jr. 9" Trike,
50th Anniversary.

$97.77
Model# 69064.
In Stock!
Please allow 2 to 8 weeks for delivery.
Expedited shipping is available. (See Shipping Table).
Assembled trikes are shipped in a plain brown box.
The Un Assembled one is shipped in the original box above.
Made in China.