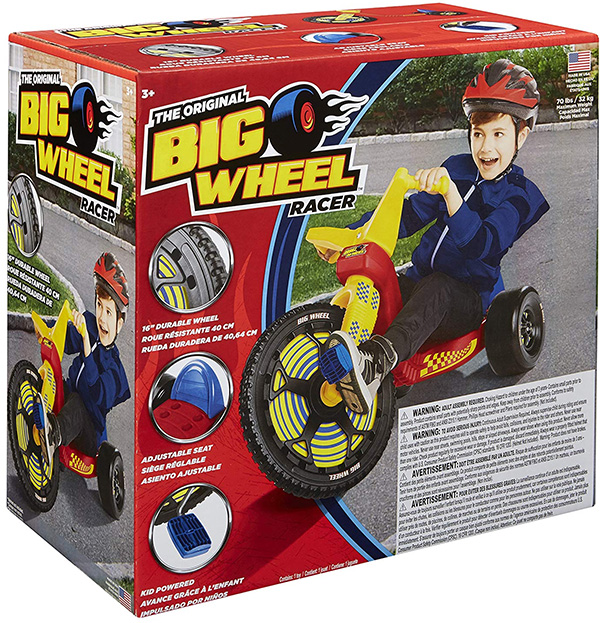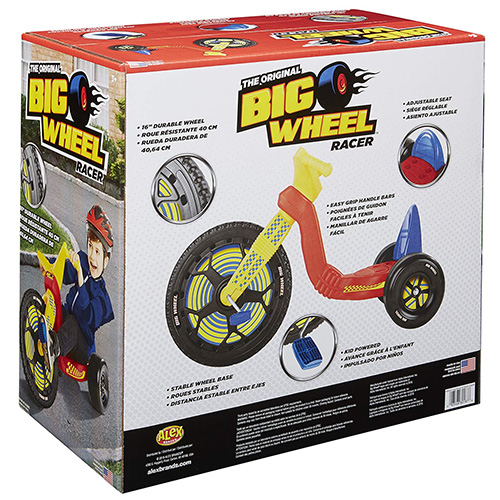 The Original Classic 2018 Big Wheel 16" Racer.

Model# 480030.

$197.77.
Made in USA.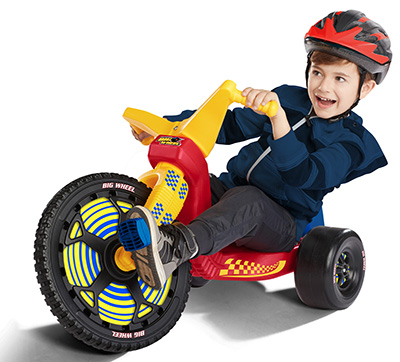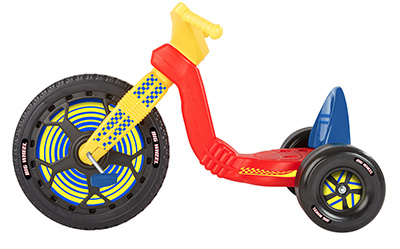 2018 Model.
Only 2 Left In Stock!
Please allow 2 to 8 weeks for delivery.
Expedited & International Shipping is available. Please see table below.
The 95% Assembled = We assemble the trike completely, attach the decals, make sure everything is OK, Then take the handle bar and rear wheel off. Ships in a plain brown box. You just need to drive 2 attached screws into the handle bar and attach rear wheel with 1 cap nut. It would take only 1 minute to complete, comparing to up to 1 hour for an un-assembled one.
We also have a small number of Demo/ Used trikes.
You can save a lot of $$!
The Demo trikes are in great condition, only the wheels are show some light wear.
They are shipped 95% Pre-Assembled in a plain brown box.